Have fun!
Welcome to the Old West, where four wisecracking card sharks will try to take your money. You'll play against Annie, Cowboy, Gambler, and The Kid. Each player has his own unique style of play - and they'll help you learn how to play poker.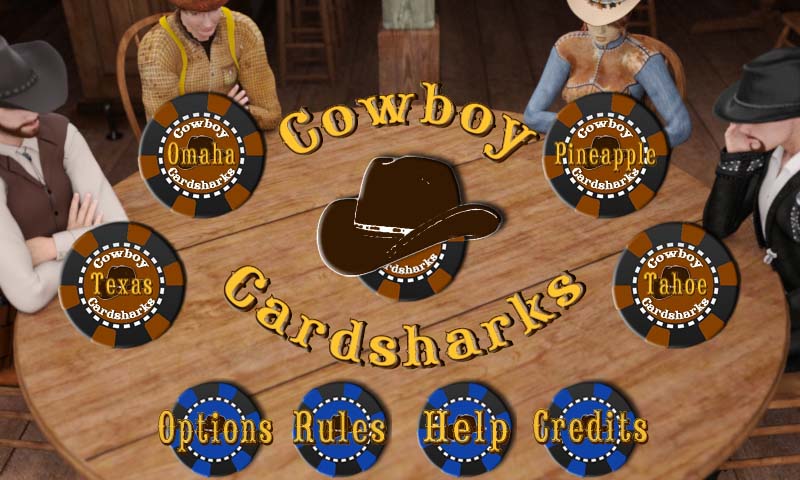 Learn to Play
You have options for hints and strategy. Hints are displayed to help you decide whether to Bet, Raise, Call, or Fold. Strategy Mode displays more information about your hand and your odds of improving.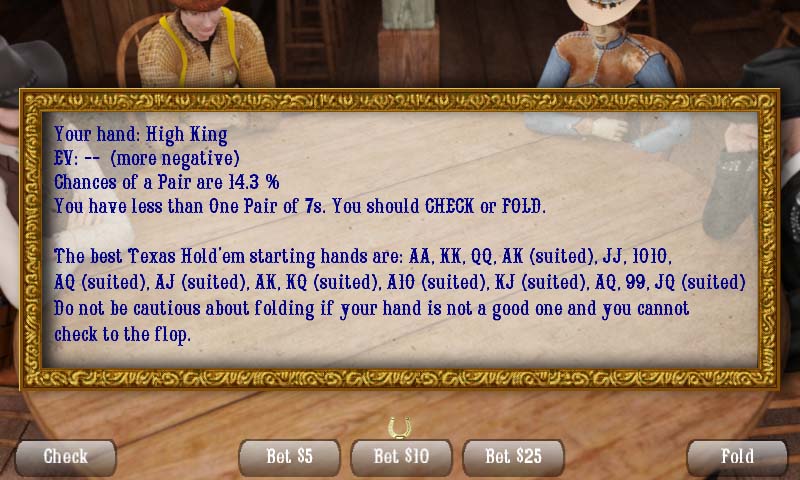 Music!
The Cowboy Cardsharks soundtrack is authentic saloon piano music performed by Squeek Steele! If you like her music (and you will), go check out http://www.goodoldsongs.com!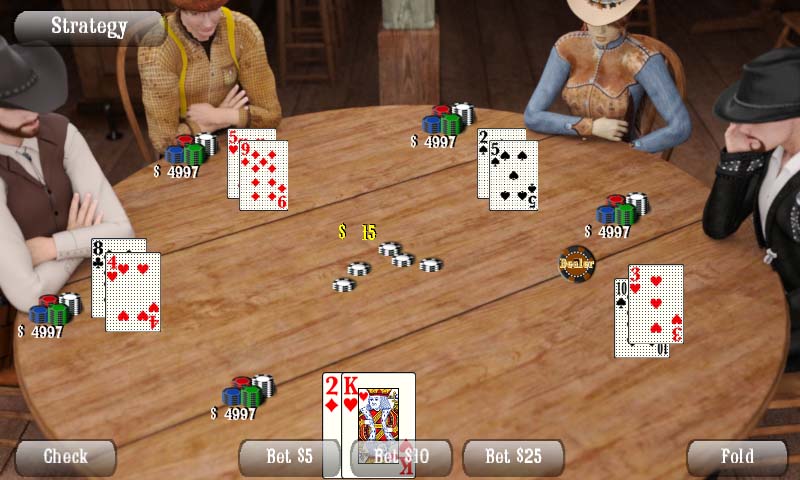 Lots of games
In addition to Texas Hold'em, there are Five Card Stud, Seven Card Stud, Five Card Draw, and Blackjack games.